Dimensions : W30 x D107 x H68(mm)
Loading capacity : 100 staples
Stapling capacity : 40 sheets(64gsm) / 32 sheets(80gsm)
Weight(Net) : 165g
Insertion depth : 28mm
Robust and efficient
With a single staple, you can staple from 2 to 80 sheets (64 g/m²).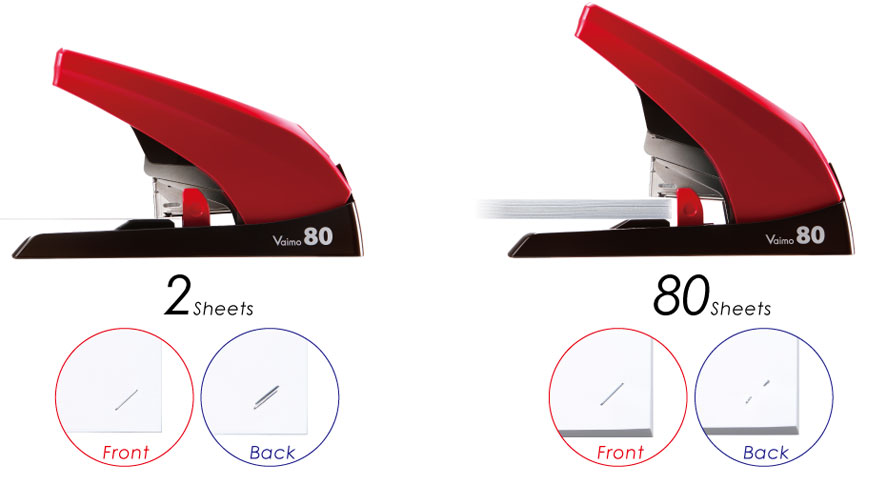 A light effort for an optimal result  
The Flat Clinch allows the ends of the staples to be folded flat without deforming the crimped staple. Thanks to this technology, the papers are stacked cleanly and evenly.

Easy to recharge and adjustable stapling depth 
The magazine slides with the push of a button and the stapling depth is adjustable from 7.5 to 30 mm.